---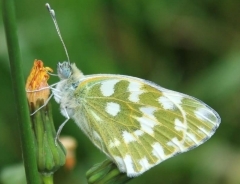 click here
, if you would like to contribute to the text please
log in
.
Common name(s):
Eastern Bath white
Synonym(s):
Colias edusa, Papilio edusa, Pontia daplidice auct. non, Pontia daplidice edusa
This is a stub page, if you would like to submit photos please
---
If you think any of the above information is incorrect, or would like to discuss this species, please use the comments box below.